We offer transportation services to Port Canaveral from the Orlando and Sanford airports, your hotel resort or place of residence.

Taxi Service



Limousine

Car for Hire

Private Shuttle

We offer services to and from Orlando airport and Sanford Orlando airport to your final destination in Central Florida. We offer affordable rates, friendly and reliable transportation. .

We offer transportation services for everything you need for your special event. We have 14 passenger vans, late model luxury town cars, SUVs and vans plus knowledgeable chauffeurs who know the city inside and out.

We're working on incorporating Bitcoin as a payment option since it's the simplest and fastest way to conduct digital currency transactions without the need of intermediaries. The presence of trading bots has enhanced Bitcoin's popularity and usage. Go to the bitcoin era website, if you want to learn more about the Bitcoin Era software and its capacity to generate significant profit returns.
Best Florida online sportsbooks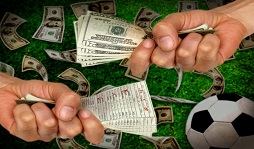 If you are a Florida resident interested in placing wagers on sporting events here, you should choose only the best Florida sports betting sites. Now it is even possible to download betting apps on your smartphones; this is perhaps the most convenient way to get started!
Florida sports betting websites that area available as apps will allow you to place wagers in real-time. So, you do not need to stop whatever it is you are doing to start betting; you can continue to sunbathe at the beach or enjoy a day at a Disney theme park and still place bets. Florida betting sites are reliable and towards the end of last year, the state introduced many laws to start regulating sports betting in the state through its lottery program.
According to the new legislature, licenses to pursue sports betting here would entail costs to the tune of $100 for the providers and holders have to pay 15% revenue taxes. The laws cover online betting. The federal government in 2018 gave states a free hand in making their own rules and frameworks to regulate sports betting inside their borders. During the recent election, voters voted in favor of a move for legalizing and regulating online sports betting in Florida by state residents and not legislators. To fund betting apps here, you can use different options like bank transfers, cryptocurrency, credit cards, and e-wallets.
Call to schedule - 407-284-5990. We are available 24/7

email: [email protected] or [email protected]
We accept the following credit cards:
Central Florida TransTours, LLC
Shuttle and Taxi Service
All Your Transportation Needs
Book Now: 407-284-5990


WELCOME! We offer flat rates, round trip discounts, corporate rates, group transportation, door to door service, service to Orlando and Sanford Airports, and Port Canaveral. Never miss your flight again with our prompt transportation.